CUSTOM CHAIR MATS


Glassmat offers custom chair mats made specifically to our clients specifications.

These custom chair mats have been measured to fit the precise width of the desks with a lip to fit the opening for the chair. You can have just about any size and shape glass mat custom made to your exact specifications.

A glass mat customized for your workspaces will add a professional look and save the carpet in your high traffic areas! We can do something like you see here, or provide you with a custom floor mat solution for your workspace or your entire office.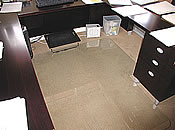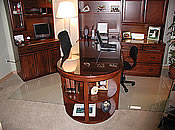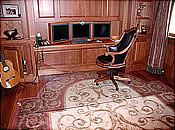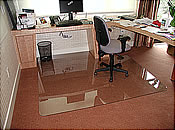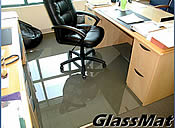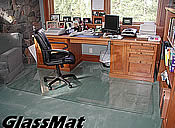 Call us at 303-516-4014 for more infomation or to place your custom order.
Choose your custom size and shape, chair mat from below by downloading the excel file and add your custom dimensions to include with your email order. (Or send us your own diagram and dimensions)
(Note: In these one piece custom mat examples All rounded corners have a 3"radius)
Please remember, if necessary, you can always bond any size piece on a new or existing
chair mat to fit into the knee/leg area under your desk or anywhere needed.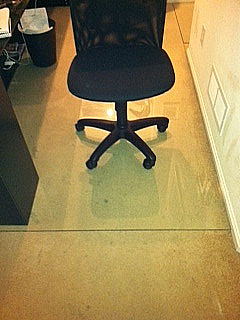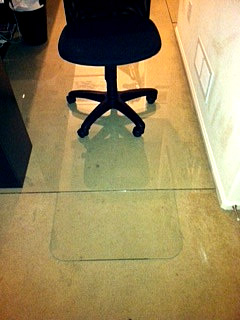 Below is an expample where in my home office, I have a narrow hallway where I have some files, supplies etc that I need to get to on a daily basis, so I bonded on another Glassmat and I glide to down my "hall" to access my items and glide back to my computer and Glass desk mat.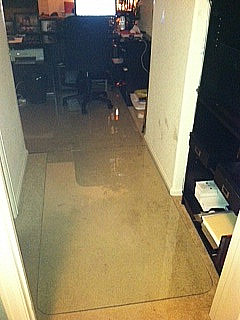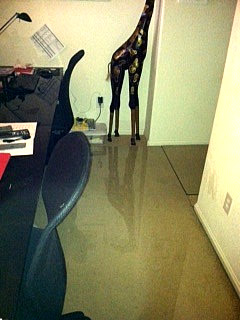 We can make custom chair mats in various sizes and shapes and even colors. We can also can include your company logo if desired..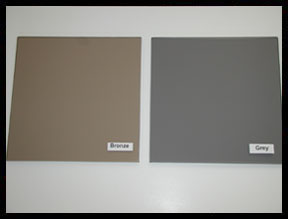 Smoke, Bronze, Clear and other color options - please call or email 303-516-4014 glassmat@yahoo.com
Custom Floor Mats
Glassmat can also provide custom floor mats for your office or home. These attractive floor mats can be customized to suit any room.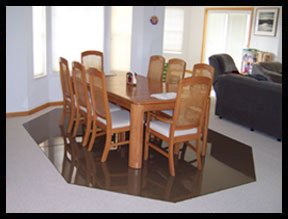 These custom floor mats save wear on the carpet, protect it from stains and is an attractive design element to any dining room, office or boardroom.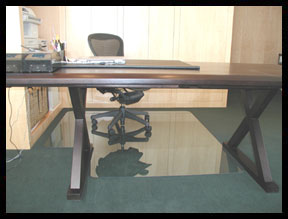 Notice how these custom floor mats fit perfectly with the unique workspace and desks. This level of detail in our customization are examples of our high quality and workmanship.